Stories from Eastbrook Homeowners
Eastbrook has been AMAZING to work with! Our process was smooth and FAST! Their team works hard to create a process that is customer friendly and effective. Robin was an AMAZING sales agent to work with and walked us through the good times and the tougher ones. I would recommend Eastbrook to anyone!
We are extremely happy with our home. We would not have trusted anyone but Eastbrook Homes to build it.
We are enjoying our Eastbrook Home. Any issues have been handled promptly and professionally. They do what the say they will do and the staff is pleasant to deal with.
My wife and I couldn't be happier with our new home. The entire process was easy and fun. Thanks everyone at Eastbrook.
Eastbrook has been very accommodating and kept us well informed along every step of the process. We had what some consider the highest stress items in life happening. Relocating for a job, selling our current home, purchasing a new home, and expecting a child all at the same time. They took the stress out of purchasing the new home and made the process enjoyable. We have experienced great customer service from them which is sometimes hard to find now a days!
Eastbrook Journey
with Brittnee & Taylor
Follow along as we see this young family experiencing their first home building process.
For busy parents Brittnee and Taylor, finding a home builder that could work with their schedule has been an important part of the journey to homeownership.
Follow Brittnee and Taylor as they take the next step in their journey with Eastbrook Homes. With a little preparation, they are ready to make their dreams into reality by visiting the Eastbrook Home Creation Studio, or as Taylor calls it – the Real Life Pinterest.
The pre-drywall walkthrough allows you the opportunity to see and learn what's "behind the walls" of your new home, while also identifying and explaining the components and options that will be installed.
Over the past few weeks, the couple made several visits to the new home to watch their dreams come to life. Nearing the end of their journey, Brittnee and Taylor meet with the Eastbrook Homes team for their New Home Celebration. 
Join Brittnee and Taylor for an update now that construction is complete and they've settled in to their brand new Eastbrook Home – where "even the snacks are good."
Today, we join Brittnee and Taylor for their One Year Walkthrough as they discuss their experience building with Eastbrook Homes. Now that the couple has had time to settle in, they are able to reflect on their decision to build and the process that followed.
The Georgetown by Lindsay
Meet Lindsay, who moved into her new Eastbrook Home in the community of Lowing Woods in January of 2018. As an employee of Eastbrook Homes, Lindsay had some unique information and advice to share about her experience as well as what it was like to move with a two-month-old baby on board.
The Newport by Laurenda
See our interview with Laurenda, who purchased a new home in the Saddle Ridge community in 2017. Laurenda could have upgraded her previous home, but after three years, she chose to continue her relationship with Eastbrook Homes and build a new home in the Saddle Ridge community. Read more to find out why!
The Sebastian by Richard
We would like to present a Homeowner Highlight featuring Richard, who moved into his new West Michigan home just in time for the Holiday Season. Richard shares his reasons choosing the Sebastian home plan,and also provides some for great insight into the Eastbrook building process and tips on how people can make their new construction process easier.
Home for the Holidays with Alexis and Bentley!
This Highlight features  Cooks Crossing homeowner Alexis, who is celebrating the holiday season in her new Stafford Home with Bentley, her Bernese Mountain Dog. Bentley is an Internet celebrity, with his own Instagram account where he and Alexis discuss homeownership, and Bentley's ability to sniff out the tastiest presents hiding under the tree.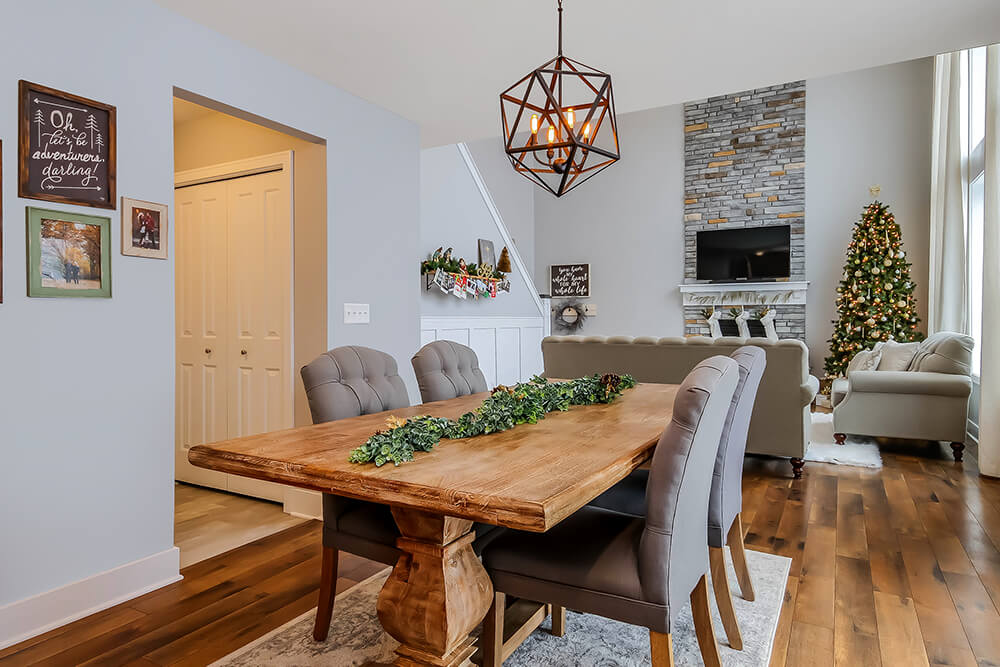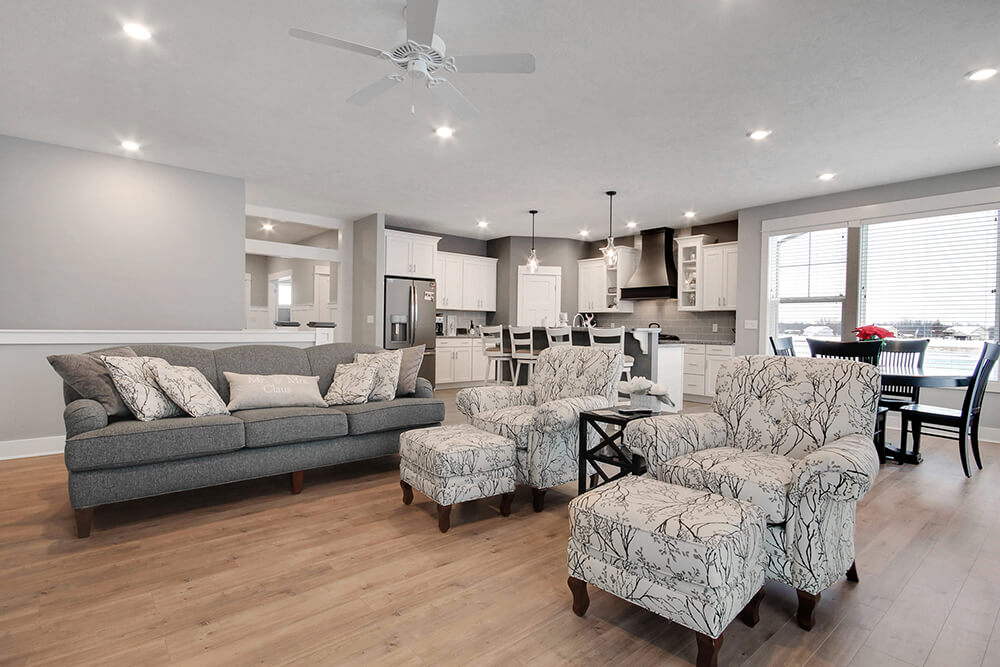 The Willow by Carolyn
Meet Carolyn! She moved into her new Willow Home in our Placid Waters community in May of 2017. See how she styled her home for the holidays and get design inspiration for the next holiday season!
A Testament To Eastbrook Communities