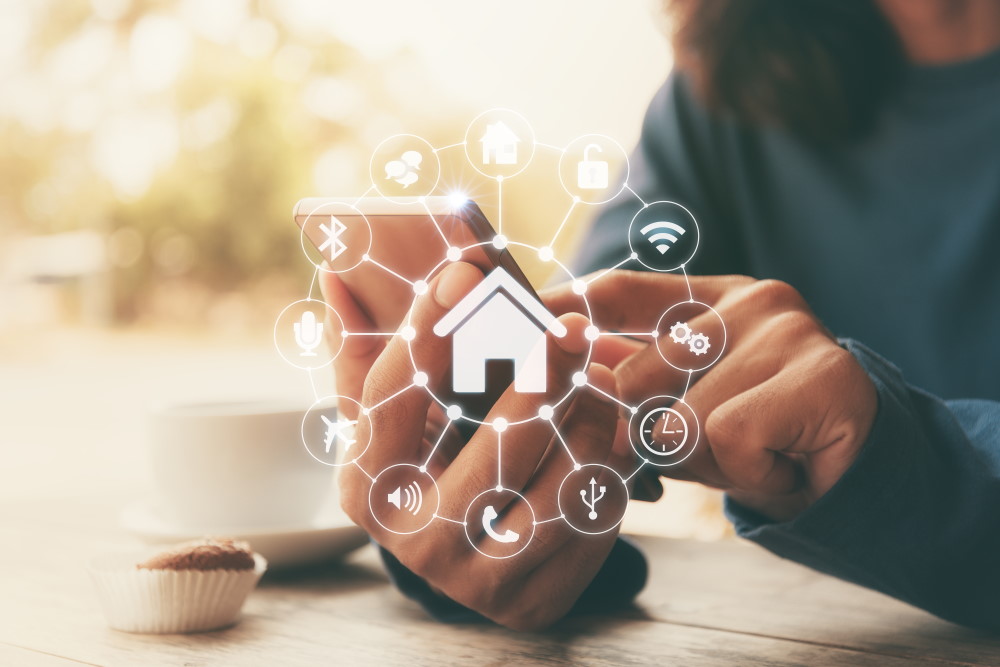 In the last decade, we have seen incredible technological advancements bring amazing products, new conveniences, and improved safety into our lives. Although many of those advancements are seen in our cars, appliances, medical applications, and more, amazing new products can also be seen throughout our homes.
Smart Home technology allows homeowners to have better control over their security and safety, with smarter control over their environment. Eastbrook Homes is now bringing some of those very best technological advancements to our new Michigan homes.
We have partnered with Michigan's EPS Security to include some of the best available safety and security features in every new West Michigan and Greater Lansing home we build.
Each new Eastbrook home will feature a Honeywell Home ProSeries from Resideo. This ProSeries Controller serves as your home's central hub, providing remote control over other Smart Home devices installed throughout the house. Alarms, lights, thermostats and more can all be centrally managed from the ProSeries Panel.
By staying connected and informed, homeowners can also have better control over their energy use. That's why we are also including Honeywell Home T10 Pro smart thermostats. By providing better and more convenient climate control, our homeowners can reduce their energy use, and their energy bills.
Smart Home technology has also increased homeowner safety in recent years with improved security and monitoring capabilities that can also keep homeowners informed of potential problems whether they are at home or away.
That's why each new Smart Home package will also include a SkyBell smart video doorbell that allows homeowners to see and hear, and even speak to visitors who approach their front door.
Each Smart Home package will be connected and serviced after closing by EPS. We are excited to offer this Smart Home package and all of the benefits it will provide our Eastbrook family.
If you think this is the year you build your dream home, now is the best time to begin your new home construction. Please reach out to the Eastbrook team today and let us help you get the process started.
Smart Home technology – one more reason Eastbrook Homes always gives you more home for the money!
Related Posts You Might Like
At Home with Eastbrook, Featuring our very own Jeff Costello Welcome back to another episode of At Home with Eastbrook featuring Sales Agent, Jeff Costello. Jeff and Eric Hultgren discuss the highs and lows of today's market covering inventory, interest rates, and how...