In the News – Eastbrook Homes hits the Airwaves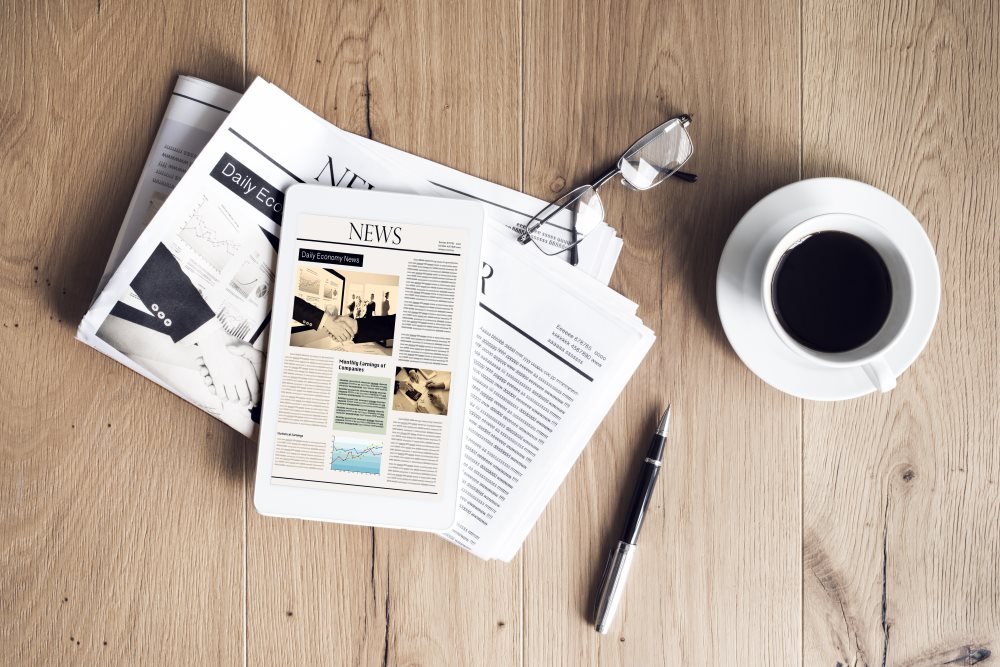 In the last few months, Eastbrook Homes has been featured in segments from several West Michigan stations, bringing viewers fun and helpful information about our communities and great real-world experience straight from some of our newest homeowners around West Michigan.
This week, we would like to bring some of those terrific segments from the TV screen to your monitor.
First, tune in to Eight West and hear our own Jessica Balder talk about the new lots available in our Rockford community of Saddle Ridge as well as some of the steps in the Eastbrook Building Process and why they benefit our clients.
Also, Saddle Ridge homeowners Nick and Jamie, who just built their second Eastbrook Home, talk about Saddle Ridge's family feel, wooded environment, and community's family feel.
Clear the link below to check out the story –
Two Eastbrook Communities to Explore in Rockford
In our next segment, the staff at Fox 17's Morning Mix talk about how Eastbrook helps our clients navigate the wealth of new options available during the build process.
Also, learn why our new Patio Home floor plans are outselling many other models with their Zero Step design. There are many other terrific features at the Villas at Spring Lake Country Club, including the golf course, bike paths, and easy access to Grand Rapids.
Learn more below –
The Villas at Spring Lake Country Club
Next, follow the Eight West team to Byron Center to visit the fast-growing community of Cook's Crossing and what makes it so desirable. Hear Eastbrook's Susan Stoddard talk about the variety of floor plans available, including our new Terrace Home design.
You'll also hear Cook's Crossing homeowner Adeline talk about the neighborhood's "home-y" feel and its proximity to local resources and attractions like parks, grocery stores, Rivertown Mall, and more. Adeline also shares her experience working with Eastbrook's designer to completely customize her new home.
Tune in for more at the link below –
Houses Available at Eastbrook Homes in Byron Center
Next, follow the crew from Fox 17's Morning Mix as they highlight the Eastbrook Community of Lowing Woods in Georgetown Township. Perched between Jenison and Hudsonville, residents have a choice of school systems, as well as great proximity to Grand Valley.
Lowing Woods also offers a variety of styles, from Single Family homes to condos, many with a variety of available elevations. The community is also one of the few in West Michigan to offer a clubhouse and pool.
You'll also hear Lowing Woods homeowner Lindsey talk about moving from the big city environment of Phoenix, Arizona to West Michigan and how the community's Midwest charm and hospitality drew her in.
See the whole story here –
For our final segment, we return to the Fox 17 Morning Mix crew to talk about the Rockford community of Town Square, which features Single Family homes, Villas, and Townhouses located between Lake Bella Vista and Silver Lake.
Also, hear Dave and Pam talk about settling in Michigan after Dave's career meant moving all over the country. After buying a condo elsewhere, the McAfee's were impressed by the Eastbrook staff's knowledge and professionalism and the pride they had in their products and, after relocating from Tennessee, are now very happy to call Rockford and Lowing Woods their home.
Hear Dave and Pam's story below –
Please check out our In the News page for more on-air segments featuring Eastbrook communities and homeowners to hear some of the great information they have to share.
If you are interested in visiting any of the communities featured, visit our Communities page for more information. If you are thinking about building a new home this year, reach out to one of our expert sales agents and let us show you how Eastbrook Homes gives you more home for your money!
Related Posts You Might Like
At Home with Kayla KlugThis week on the Eastbrook Homes blog, we will be tuning in to the At Home with Eastbrook Homes podcast as host Eric Hultgren talks with Eastbrook homeowner and entrepreneur, Kayla Klug. Kayla is the CEO of The Minted Grove, which she runs out...