In 2021, Your Dream Home is Within Reach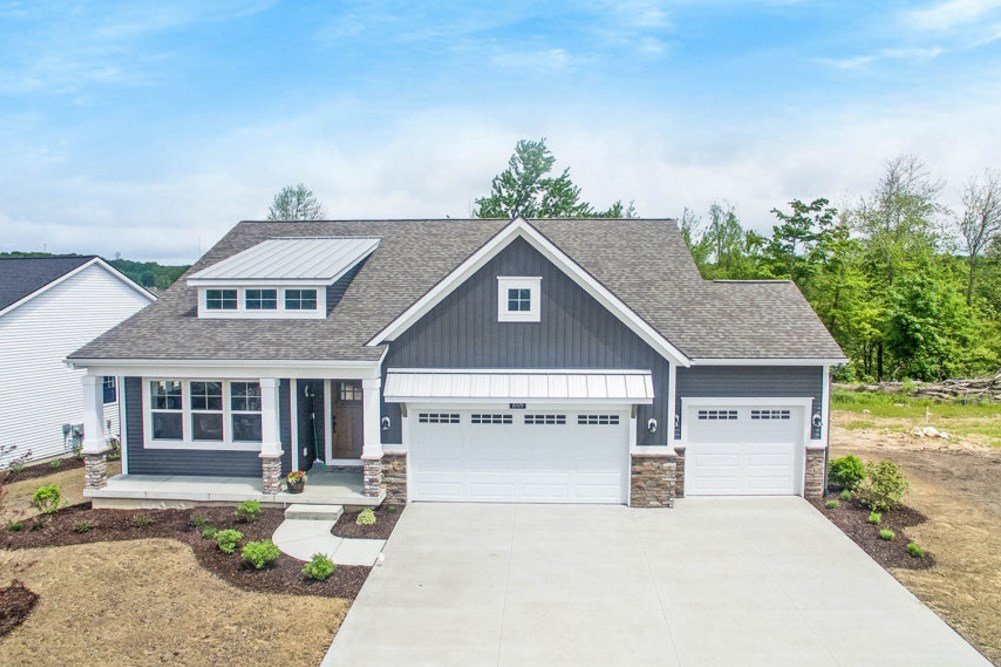 The New Year always brings the promise of new opportunities, new adventures, and new goals at home, work, or for your family. If your goals for the upcoming year include moving to a new home, then we've got some great news for you.
Eastbrook Homes has three ways for you to reach that goal in 2021.
Every house hunter has unique needs and goals, whether they are looking at homes three states away or they intend to stay in West Michigan, Greater Lansing, or Auburn, Alabama. Their choices are often influenced by family, jobs, and their plans for the immediate or distant future.
Some of those who are shopping for a new home may have plenty of time before they need to move in, while others may need to settle into a new home as soon as possible. For each of these home buyers, there are certain options and features that are important, and others that can be set aside in order to meet their own personal deadline.
At Eastbrook Homes, we have developed a way to meet the unique goals, desires, and deadlines of each of our new home buyers by offering three different paths to home ownership.
Ready-to-Build
With our Ready-to-Build option, buyers have control over almost every detail of the interior and exterior of their new home.
For those who want control over the material and color of their countertops, the style of flooring in each room, and type of trim used throughout their new home, this is the best way to go.
Our Ready-to-Build option takes 10 -12 months and includes assistance from Eastbrook's Home Creations Studio, where our new buyers can choose the design and style of every room.
Although many builders can take longer to complete a new home build, our buyers benefit from the streamlined building process Eastbrook has honed over the past 50 years
Check out plans for Ready-to-Build homes and read what it's like to build with Eastbrook.
Move-in-Ready
For new home buyers who want to move in sooner and don't need control over every detail in their new home, our Move-In-Ready option is perfect.
Buyers who are tired of bidding wars and open houses can choose from our selection of brand new homes, any of which can be ready for the moving crew in as little as 30 days after closing.
Our Move-In-Ready home buyers save time and aggravation and take ownership of a beautiful, energy-efficient home complete with a new home warranty.
Take a look at Eastbrook's Move-in-Ready homes and read about how easy it is to get into a new home fast.
YourCanvas
For new home buyers who want some control over the design and style of their new home but don't wish to wait 9 months to move in, we have developed our YourCanvas series of new homes.
These beautiful homes are partially completed with the foundation, structural and exterior selections already finalized.
Our YourCanvas buyers get to choose and personalize interior features and finishes including paint colors, countertops, trim, lighting, fixtures, wall details, and more.
An Eastbrook YourCanvas home will be completed in about 90 days from the start of construction and is ideal for buyers who want or need to move into a new home more quickly and with a flexible budget.
Hurry or take your time. Control every detail or just focus on the big stuff. Or, leave all of the worry behind and choose a turn-key option that will have you parked on the couch in front of the fireplace in no time at all.
No matter what your needs, we've got you covered. If a new home is in your plans for 2021, we have a path to ownership that will match your goals and meet your deadlines.
When you are ready to embark on a new homeownership adventure in the coming year, reach out to our expert sales team and discover the many ways Eastbrook Homes gives you more home for your money.
Related Posts You Might Like
At Home with Kayla KlugThis week on the Eastbrook Homes blog, we will be tuning in to the At Home with Eastbrook Homes podcast as host Eric Hultgren talks with Eastbrook homeowner and entrepreneur, Kayla Klug. Kayla is the CEO of The Minted Grove, which she runs out...