House to Home Podcast with Martha from Eastbrook Homes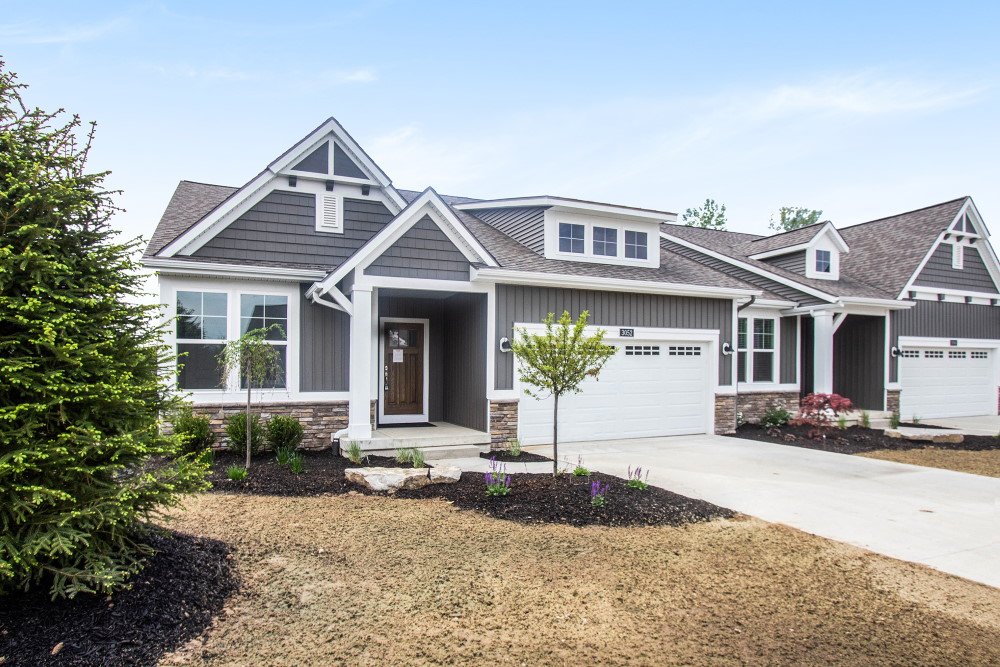 This week on the Eastbrook Homes blog we're checking in with podcast host Eric Hultgren and 23-year Eastbrook Homes team member, Martha Thomas as they discuss multi-generational living and the state of the real estate industry.
When Martha's parents, Anna and Doug, decided to travel full time in their motorhome, Martha and her husband turned their single-family home's lower level into a fully equipped apartment. This gave them a home base when they were not on the road.
Since their previous living arrangement worked so well, when Martha and her family moved into an Eastbrook condo in Hathaway Lakes, her parents bought the other half of the building.
Unknowingly, the Thomas family created the perfect situation to work through many of the issues created by Covid-19.
While many families were unable to visit each other, Martha and her parents were able to not only spend time together, but also keep an eye on each other when the virus spread.
Martha and Eric also discuss the current state of the industry and how, after 23 years with Eastbrook, she is also selling multi-generationally as well.
While many people may not remember the agent who sold them their home, Martha is now helping her older client's kids buy their first homes. She believes she's selling more than just a home, she's selling people a sanctuary or haven – a philosophy that aligns with Eastbrook Homes.
Click on the video below and tune in to hear more from Martha and Eric, including the current state of the real estate market.
If you are interested in building a new home for yourself or have plans that include parents or other family members, reach out to our team of expert sales agents and see why Eastbrook Homes always gives you more home for your money.
Related Posts You Might Like
Summer is the Time for Enjoying the Outdoors There is no better place to be when the weather turns sunny and warm than outside, enjoying the open air alone or with friends and family. Whether grilling in the backyard in the summer sun or enjoying a drink under the...