Homeowner Highlight with Jeff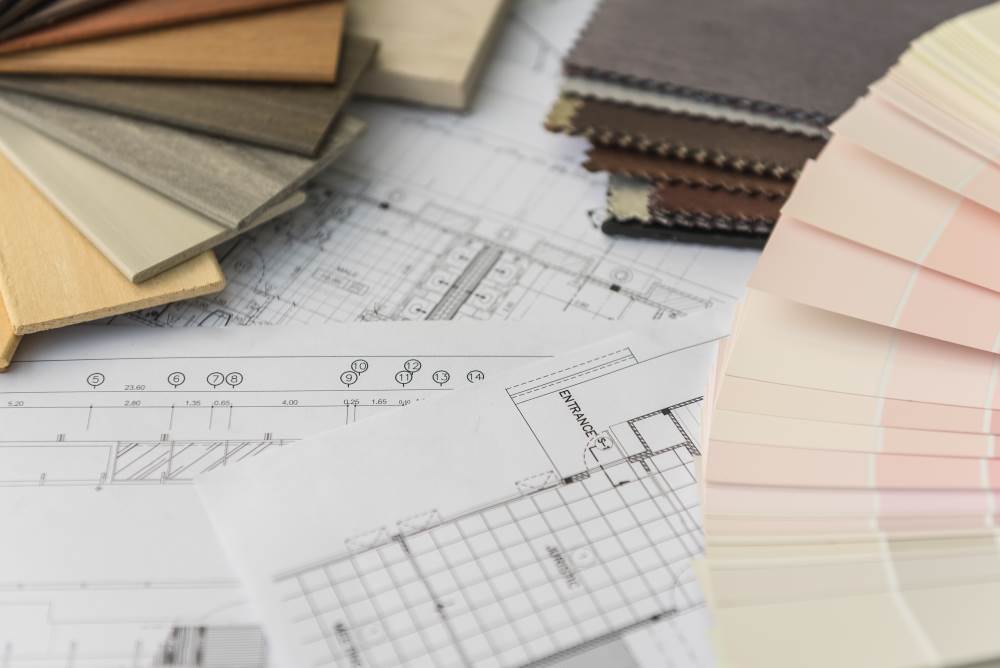 We may still face some uncertainties created by the spread of coronavirus, but that hasn't stopped many people from accomplishing some of the goals or dreams they've kept squarely in their sights.
Take Jeff, for example. When it was time for his family to relocate to West Michigan from out of state, he decided to continue with building his dream home despite the current situation. 
Even though travel was impossible, he knew there was a way to get the job done.
Jeff's first priority was to find a home builder with a full-featured website that he could use to review all of his desired options and features and then make informed decisions.
He chose Eastbrook Homes because their website and the virtual tools it contained made it easy to find all of the pieces necessary to choose and customize everything from the floor-plan that met his family's needs to the community that matched their lifestyle.
As it turns out, the website was not the only thing that made the virtual home selection and design process a success, even though Jeff could only work with Eastbrook's Michigan staff virtually.
Read on and learn how a family from out of state came to design the perfect home for his family online with only virtual tools and online meetings, and with a little help from his new friends at Eastbrook Homes.
EBH: Can you describe your virtual Eastbrook experience? Tell us about the virtual meetings, what you accomplished, and how your home came together.
J: We had been tinkering with floor plan apps and websites for homes for a few years as we planned to build, so a full-featured website was an important criteria we looked for in a builder.
The features Eastbrook have allow you to virtually play with the floor plans and also virtually walk through model homes; this made our planning and visualization extremely easy.
We enjoyed looking through the option catalogs online and also loved being able to see many of the options in detail through the online design center. We appreciated that the tool not only showed you a visual view of the options but included vendor and additional information that made the decision process quicker and left fewer questions.
EBH: How did you pick a lot without seeing it in person?
J: Our sales rep, Martha, made the process of virtually choosing our lot a reality also. After interviewing us and asking some basic questions about the various lot styles they had, she took the time to go out and take over a dozen photos of a few lots that met our criteria.
The photos were from several angles and also showed the neighborhood, so we could pick the lot that was best for our home and our preferences.
EBH: You also had to meet with our team members online, how did that go?
J: Our online meeting with the designer was much simpler then we thought it would be too. A few days before the virtual meeting, we filled out a questionnaire that allowed the designer to have some suggestions and features already picked out for us.
On the day of the meeting, Bethany, the designer, had a simple flow that migrated between architectural floor plans visuals, option images and design ideas that she laid out virtually by sketching or pasting together images of options on a canvas, and questions/answers to guide the process along.
EBH: Was that as easy as if you were in the same room though?
J: It was so efficient, we were able to get through our entire home options in a one-day meeting and only had to review our selections in a small secondary meeting. The designer took input and blended it with her eye for detail and we were able to make decisions easily.
We are looking forward to our 3rd and final meeting before releasing the house to be built. In this final meeting, we will make a few color selections in person and meet the construction foreman.
Since we live out of state, we were able to do everything except this final meeting completely virtually, without even stepping foot in Michigan!
EBH: What home plan are you building and what do you love about it?
J: We choose the Georgetown single-story plan with a daylight basement.
Looking towards the future of becoming a retired couple, this plan gave us the most options for utilizing first-floor space, while preserving a bedroom for guests or visiting children. It also leaves open the ability to expand in the basement if a child returned.
We also loved the first-floor laundry and additional space to create an office.
EBH: How did technology play a role in your home design process?
J: Without all of the technical features I described above, we would not have been able to start our home process when we did.  Due to the fact that we were out of state and unable to travel do to the COVID-19 restrictions, our options were limited.
Eastbrook already had features in the works that allowed us to be the first completely virtual client to start the building process. We felt extremely comfortable because we had enough information, including visuals, to make our decisions without having to be face to face with the staff or showroom.
EBH: What are you most excited about for your new home?
J: The community we chose.  It is minutes from one of the Great Lakes, it has bike paths, and plenty of green space to walk and enjoy nature. It will be our dream retirement home.
EBH: Any other thoughts or comments regarding your Eastbrook Experience?
J: Besides all of the technical features, the most important thing that drove us to choose Eastbrook was the personal attention the staff gave us.
Our sales rep and others answered questions for over a week, sometimes up until close to midnight while we debated between 4 different builders. Eastbrook was the most responsive, gave full answers, and was open and honest about the process.
We felt like we were a valued customer and they were willing to go above and beyond to help us with the process, it was not just another sale nor was it just a rush to get us to sign a contract.
We'd like to thank Jeff for the feedback and insight into Eastbrook's virtual tools and how they made it possible to create the perfect home during an imperfect situation.
With our virtual 3D Home Tours, the online Feature Gallery, and the Interactive Floor Plans, our clients can take many of the initial steps to creating their dream home from home, their office, or anywhere else in the world.
Check out the virtual tools and many other features here on the Eastbrook Homes website. We hope you'll find the information you need to make educated, informed decisions for part or all of your home design journey.
If you are planning to build a new home and want to discuss the process with an Eastbrook team member, just give us a call. Whether online or over the phone, we're ready to help you create the home of your dreams.
Related Posts You Might Like
Summer is the Time for Enjoying the Outdoors There is no better place to be when the weather turns sunny and warm than outside, enjoying the open air alone or with friends and family. Whether grilling in the backyard in the summer sun or enjoying a drink under the...