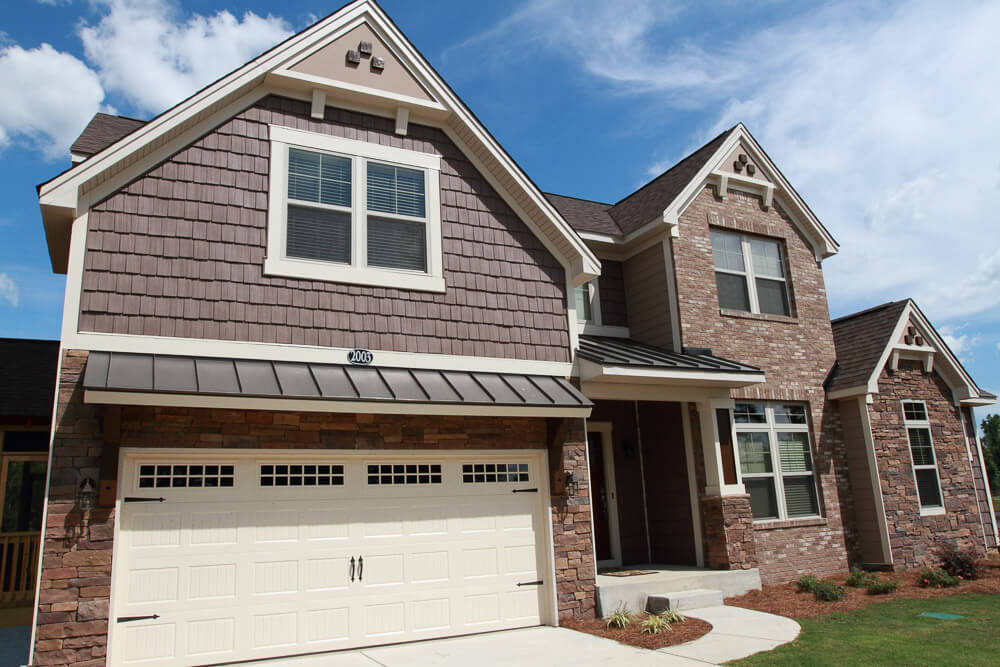 An Eastbrook Homes Southern exclusive home plan for our Auburn, Alabama communities! An elegant and contemporary home design, the two-story Isabel home plan includes fantastic standard features and an array of personal selections. The Isabel's 2489 square feet of living space includes four bedrooms and three and a half bathrooms. Select your favorite options and create a home that is truly and uniquely your own.

This home plan has six elevations to choose from which includes stone siding as well as large open windows to allow the daylight to enter into the home

Walk into a spacious entry way, into a dining room and transition into a two story great room. The lower level offers a master suite, with a walk in closet through a large bathroom that contains two sinks and a soaking tub. A powder room is also conveniently located downstairs near the dining room to provide convenience for guests and family.

The upstairs provides a lot of rooms for kids, guests, or whoever may need to stay for the night. The Isabel also offers two full sized bathrooms to create an easy sharing space as well as a den to produce a room that can be personalized to the necessity of the family.
4 | 3.5
2,508 Square Feet
Floors: 2
Master Suite: 1st Floor
Laundry: 1st Floor
Communities
The Isabel Home Plan can be found in these Auburn, Alabama communities!