At Home with Eastbrook – Community Creation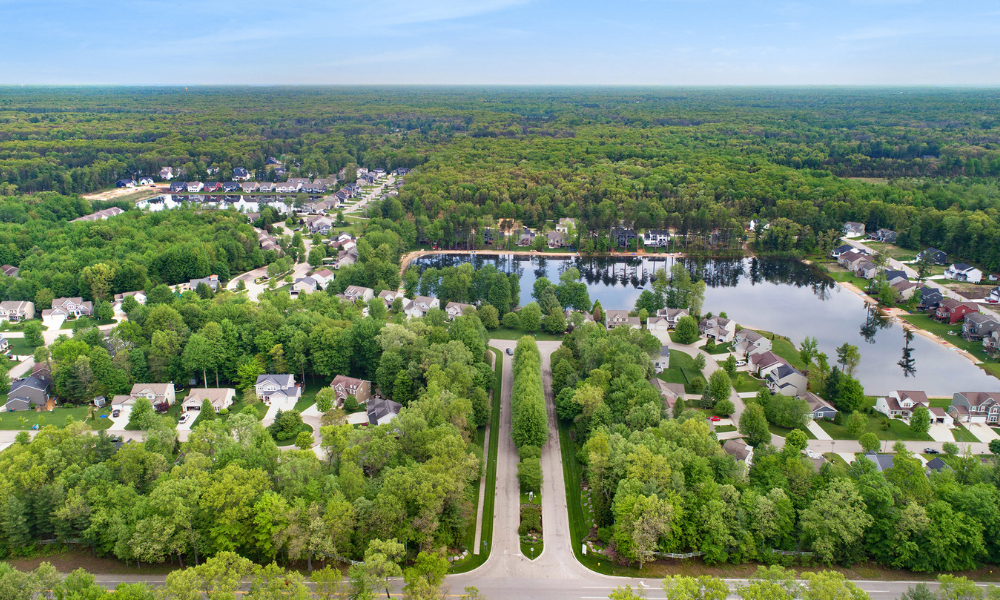 This week, we are talking with Michael McGraw, Vice President of Land Development for Eastbrook Homes. Michael connected in to help us understand the process involved in taking a piece of land and turning it into an entire community all while preserving the natural beauty.
Each Eastbrook Community provides visitors and residents alike with a subtle sense of arrival. That experience takes creativity, planning and hard work, and Michael is here today to help explain what goes into that development.
Creating a Community
Creating a community takes a lot more than just building some homes on an open piece of land. Important features like hills, water, and wooded areas are carefully considered and help the team understand how to adapt the community plans to the land.
Eastbrook Homes does their best to leave the natural beauty of the land unchanged and modify our community plans to better fit the land instead. An Eastbrook engineering partner will also verify that utilities such as water will fit with the existing topography to help preserve the location's natural beauty.
The Building Market
Michael also talks about changes in the building market and the rising costs of materials like water and sewer pipe. Hear him discuss how he finds the best ways to bring the most value to each community design.
Eastbrook has a different approach to creating new communities. By starting with the end in mind, the design and engineering team will work towards common goals by considering details such as park placement, where roads end, and what might be in view when stopped at an intersection.
The Future Community
Eastbrook Homes also feels it is important to consider what each community will look like ten years into the future. By planting trees and investing in landscaping, they will create an aesthetically pleasing environment that residents will be proud to call home for years to come.
Michael discusses being excited about the future and how important it is to appeal to, and to serve, the up-and-coming younger buyer. Michael McGraw and the Eastbrook Team want to build communities that appreciate in value and stand the test of time well into the future.
Join A Community
If you are considering a new home this year, please contact one of our Sales Agents to get the conversation started. We look forward to helping the perfect community to match your lifestyle and the lot to construct your dream home.
Related Posts You Might Like
10 Great Reasons to Build a Home With today's housing market stuck in high gear and interest rates still near their all-time lows, a lot of people are searching through the existing homes for sale, looking for the perfect new home for themselves or their families....